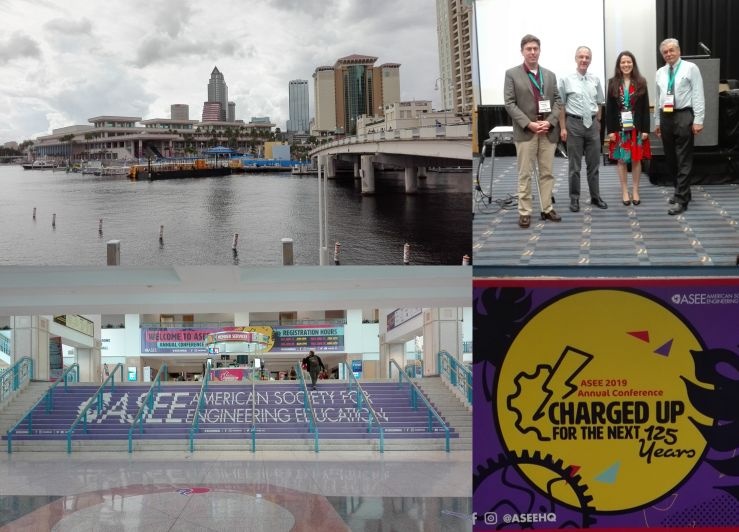 The 126th edition of the Annual Conference and Exposition of the American Society for Engineering Education took place in Tampa, Florida from 16th to 19th June 2019.
The CDT-EI executive team was invited to attend and participate in the panel 'Non-traditional PhDs', a session dedicated to novel formulas and upcoming new ways of running PhDs, in particular with a strong industry-facing flavour. Other participants in the panel, moderated by Prof M Dyrenfurth, were academic leads of graduates programmes, were from Purdue U, John Hopkins U and Texas A&M U.
The CDT-EI Executive Director Dr Carmen Torres-Sánchez presented the Transition Zone ethos, which scaffolds the training component of the PhD done under the CDT-EI umbrella. The full paper can be found here:
https://www.asee.org/public/conferences/140/papers/27849/view
As an academic-led industry-informed PhD programme, the colleagues in the States found interesting the emphasis we put on preparing industry-ready graduates and the 'T-shape' approach to a scholarly piece of research coupled with the exposure to other disciplines so the PhD researchers are conversant with other disciplines other than their PhD topic, including business.
We look forward to continuing discussing with our colleagues on the other side of the Atlantic ideas and initiatives to shape the PhD degree of the future.
---