In April 2018, Rhys Comissiong from Cohort 2 attended the Society of Automotive Engineers World Congress in Detroit, Michigan, US. The conference was held over 3 days from the 10th to the 12th at the Cobo Center. The conference consisted of technical sessions, keynote speeches and an exhibition; which included exhibits from the top automotive manufacturers including GM, Toyota and Ford. The technical sessions were divided into 6 key areas: Body and Pedestrian Safety, Advanced Powertrain, Materials, Emissions Management, Design and Automotive Electronics/IOT/Connectivity.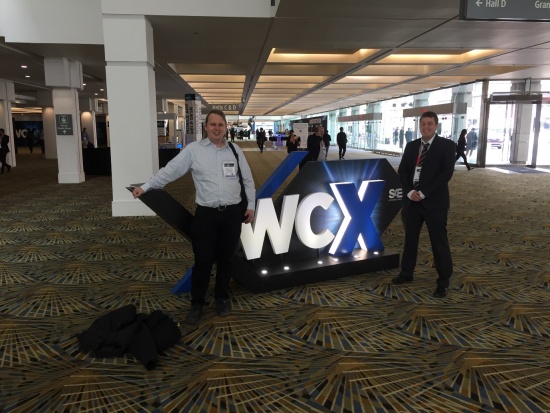 Dr Thomas Steffen (Left) and Rhys Comissiong (Right) @ the COBO Center
On the Wednesday, Rhys presented a 'Review of Selection Criteria for Sensor and Actuator Configurations Suitable for Internal Combustion Engines' which was co-authored by his supervisor Dr Thomas Steffen. The paper assessed the different criteria that went into selecting the right sensor and actuator configurations for an engine. The key finding was that a tool was required to evaluate the control architecture, and this would be beneficial to the other industries in addition to the automotive sector. The presentation was well received with a good turnout in the Sensor and Actuator technical session.
Outside of the presentation Rhys attended a range of talks by expert panels including the future of prognostics and diagnostics and Blockchain and IOT. There were also several opportunities to network including a careers fair with a range of employers in the automotive sector such as Hitachi, Denso and Tesla. With recent developments in autonomous systems and electrified powertrains, the conference provided a great insight into the current and future state of the automotive sector globally.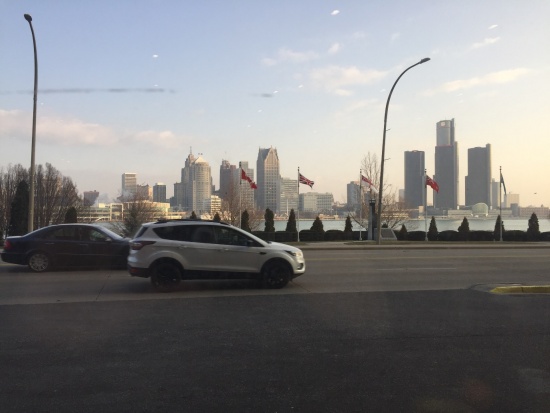 View of Detroit, Michigan, US from Windsor, Ontario, Canada.
During the conference Rhys stayed in Windsor, Ontario, Canada and spent time with other Loughborough Academics and PhD students whilst trying out the local restaurants. After a journey to find a hat as a souvenir he found himself in a college baseball game at the Detroit Tigers Stadium, which was more entertaining than Cricket!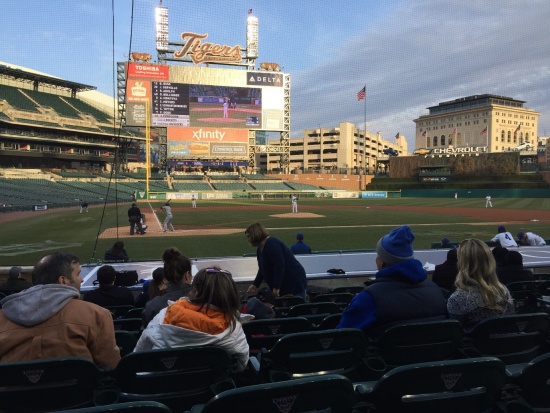 Baseball Match at Detroit Tigers Stadium – Toledo @ Madonna
---