For the second year running the CDT-EI has been represented at the annual Loughborough University Postgraduate Awards.
Cohort 1 researcher, Joe Holt, was nominated by his peers for the John Philips Contribution to Community Award, which recognises the impact and efforts of a volunteer(s) who has given much of their own time to improve the postgraduate experience at both campuses by creating a close-knit and supportive postgraduate community.
On collecting his award Joe said "I was both honoured and surprised to win the award knowing some of the other nominees I was up against. It was great to have my volunteering as part of the PhD Student Support Network recognised on a personal level but also for the Network as a whole. The award is a lovely addition to the rest of my experience here at Loughborough University."
Congratulations Joe!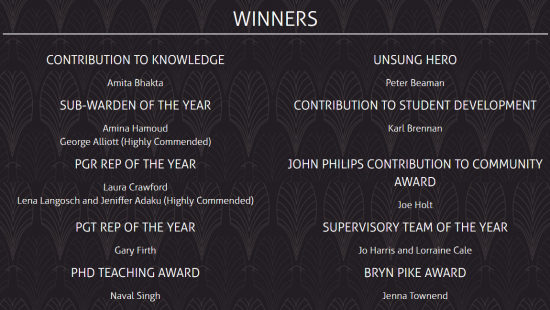 ---