Cohort 4 researcher, Matt Smith, tells us about attending his first research conference;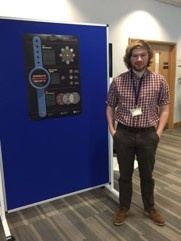 Each year the Ordnance Survey (OS) invites the PhD students it sponsors to its HQ in Southampton for a workshop involving presentations of each student's current status and work, panel discussion on topics and general networking. There were 22 PhD students present at the workshop, all from different backgrounds and Universities spanning the UK and even including one person who travelled from New Zealand.
Each student had the opportunity to prepare a poster and presentation. My poster focused on the opportunities of my research question and how I was planning to tackle the area, as I don't have any data yet. My 10-minute presentation echoed this in more detail, giving examples of some of the design methods I want to use and what I have read so far. There was an hour-long poster session on both days which allowed the staff members to come and ask us about our projects. Feedback on my poster was positive. In particular, they found it visually appealing and engaging, however, it perplexed a few as it isn't what you would expect for a typical PhD poster!
I felt quite unique as I am the only researcher with a 'pure' design background and the only one focussing on wearables and actual physical prototyping. From the conversations I had the majority of other researchers were focused on data, ontologies and especially deep/machine learning and forms of automation. As well as meeting other researchers sponsored by OS I was able to speak with a number of staff members, one person in particular, Tim Newman, expressed an interest in the project as he could see possible applications within the walkers' community.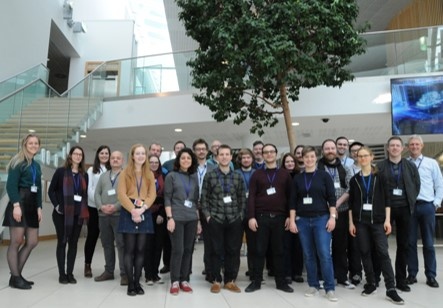 ---