The NSIRC Annual Conference for 2017 was held over 21 and 22 June at TWI's state-of-the-art engineering facility on Granta Park in Cambridge. Over 40 students took part in a two day programme of events attended by industry experts from world leading businesses such as BP, Boeing and Rolls Royce and representatives from the NSIRC's academic partners.
First year PhD students, including Cohort 2's Athanasios Pouchias, presented their research in poster presentations to industry experts and their peers. Whereas second and third year PhD students gave oral presentations summarising their research topic, reviewing their initial and current research, and discussing plans for future study and work.
The conference also included keynote presentations from Dr Simon Edmonds, Innovate UK Director for Manufacturing and Materials, Professor John Loughhead, Chief Scientific Advisor for BEIS, and Stephen Harris, Science Editor for Conversation UK.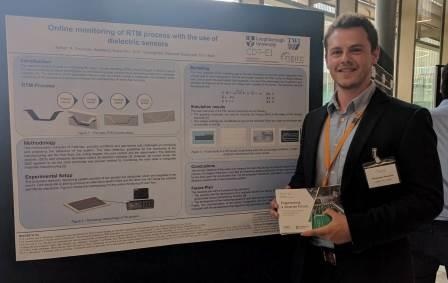 ---